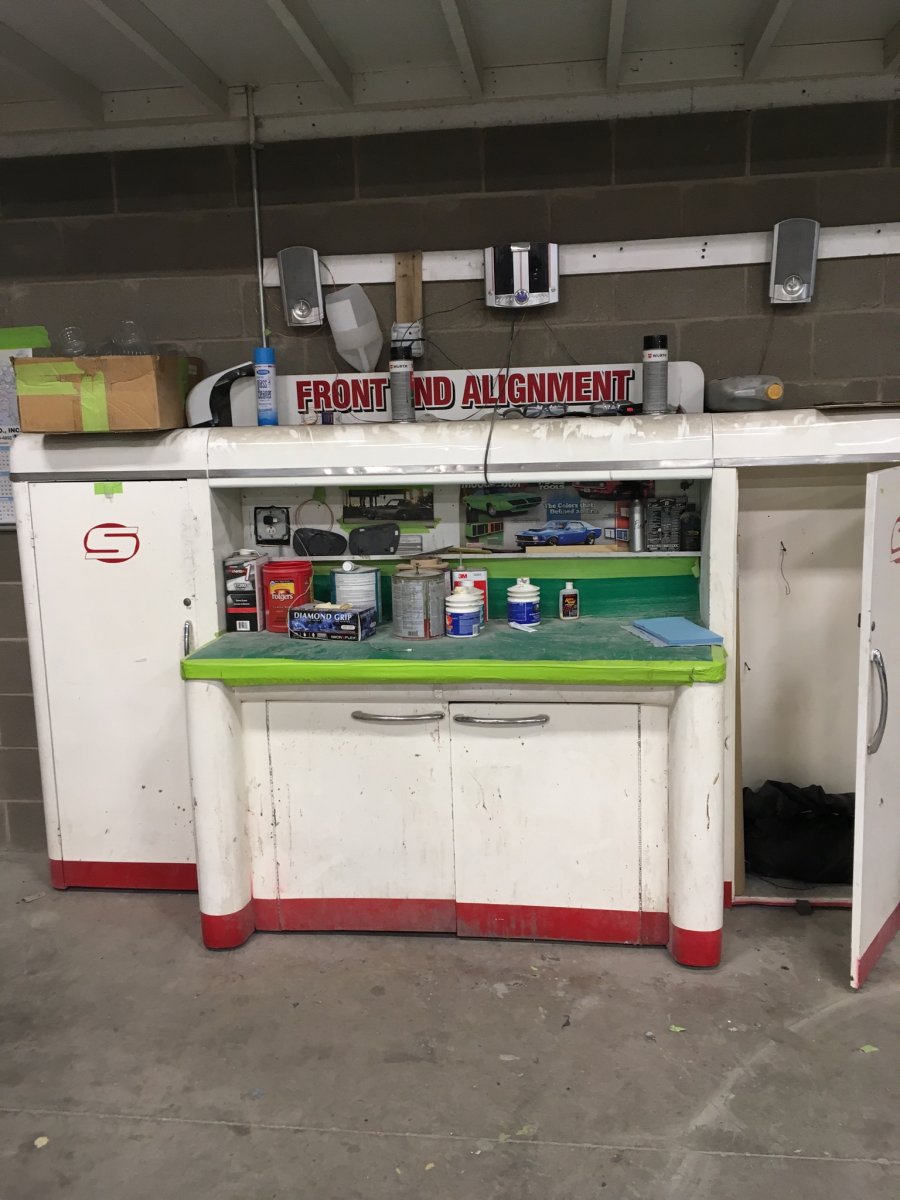 Shure Manufacturing - St. Louis, Mossouri
Shure Manufacturing - Model # 9100, 9200 & 9150
Shure Merchandisers have clean streamlined characteristics and long handles. Supposedly designed by the renound Raymond Loewy. Three types of models existed; Two full work station models, one was shorter than the other and a stand-alone bench.
Natkin & CO, Bear Alignmet, and ARO
Shure supplied work stations to other companies over the years as well. Please scroll down for a the section that outlines some of that history.
The below Shure Model 9100's only difference from the rest was its height. Lower than most benches as they were most likely designed to fit under windows.
A custom factory built, Shure Manufacturing, ten cabinet merchandiser
Natkin, Bear, and ARO Work Stations
In 1947 Natkin & Company purchased 226 Merchandisers from Shure. Ultimately, we believe 1000 Natkin badged benches were built; Models 9200 & 9100. We assume Shure supplied units for Bear as well. The Natkin and Bear units are built identical in every way. The Companies history with ARO is unclear to us at this time, but some Shure workbenches have been referred to as ARO Service Merchandisers.