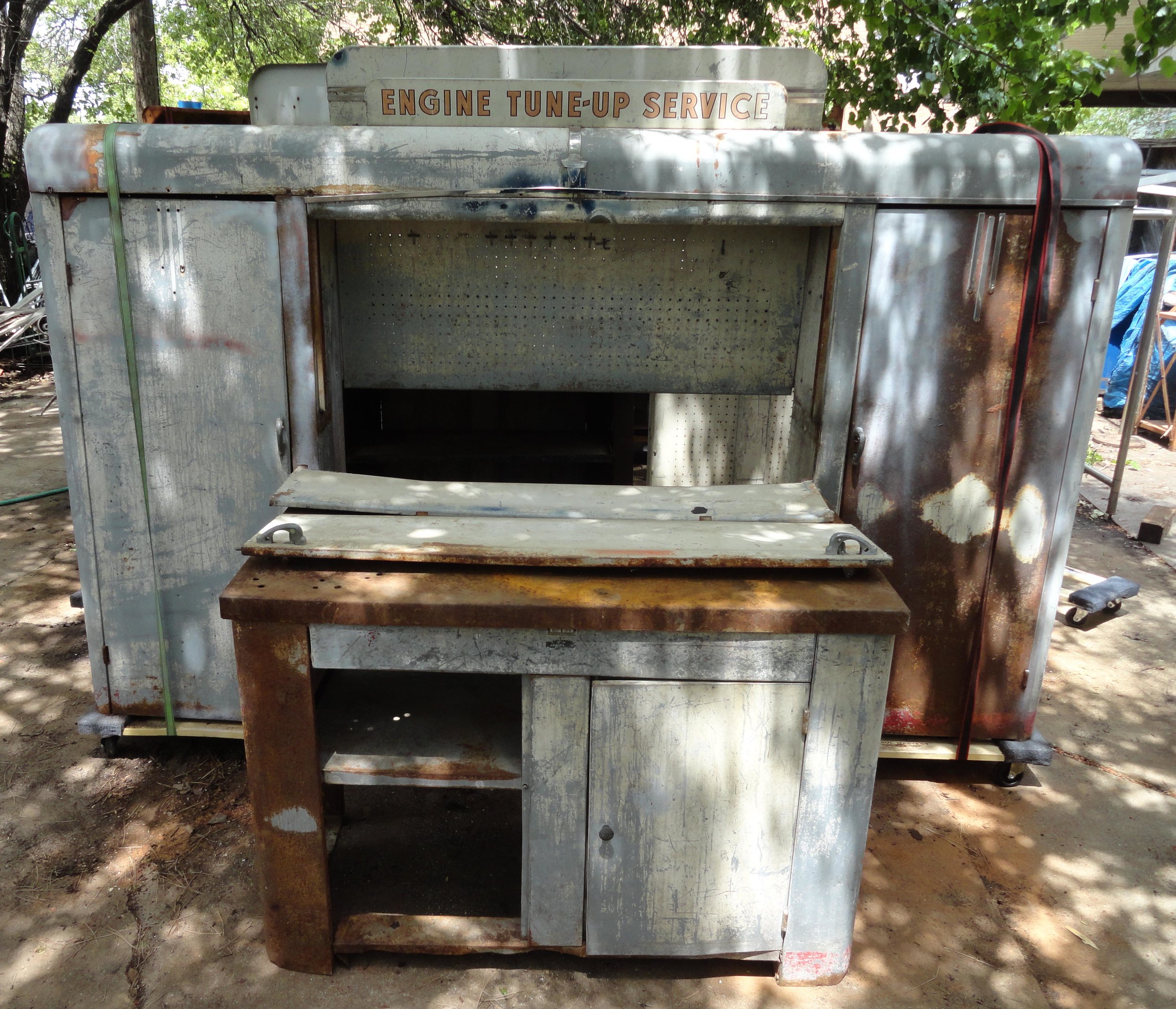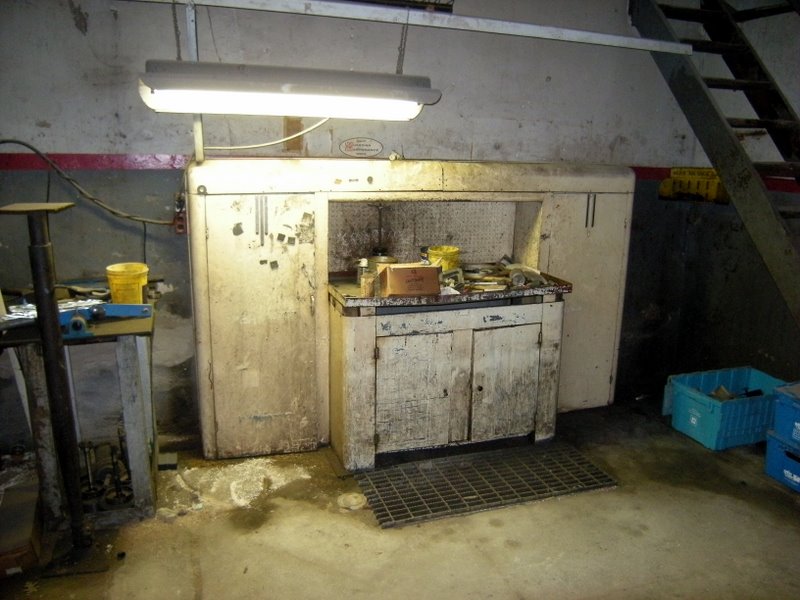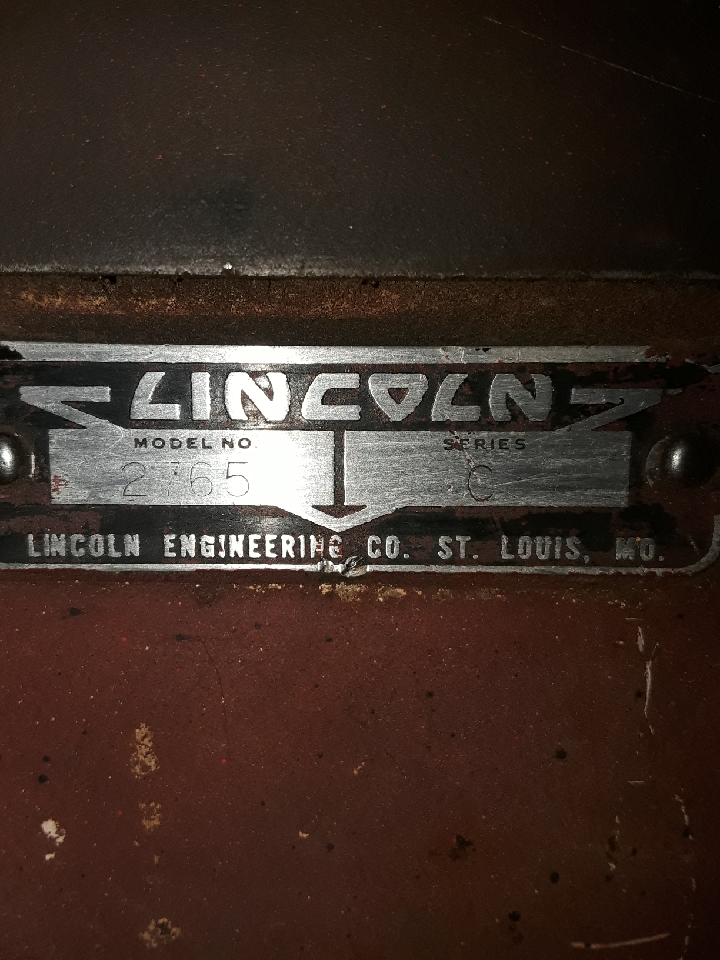 Lincoln Engineering Co - St. Louis, Missouri
First incarnation of their merchandiser
Early Lincoln Systems Work Stations are some of the rarest.
Most Common Lincoln and longest produced model
Verticle triple trim on the doors and small handles.
Lincoln variations and other models
Shorter cabinets/benches, and other equipment.
Lincoln 1940 - 1945
Early Lincoln Engineering "Systems" Benches have a wall surround, lots of chrome, and marquee signage. An exterior light and a two-panel pull-down door, completed the work bench top area. There was a small door on the front in some models for the parts washer access. Barrel topped work bench and a small brass id plate on the front that reads "Lincoln – St Louis – Detroit".
Lincoln 1945 - 1957
A single emblem on the center top and triple vertical trim on the doors, set this series apart. The Lincoln's possess clean thin trim and ornate handles. These models measured 101 inches wide and 60 inches tall. This was the main and last style of tall merchandiser Lincoln would produce.
The 1945 model above, has one difference from the rest in this sieries. The top trim; the Lincoln Engineering emblem is larger and concave on the back to sit flush on the curve of the top cabinet.
How to date your Lincoln Merchandiser
To the right is our unverified theory on what years we believe the series letters stand for on these models.
The four different Lincoln emblems used on their merchandisers from 1940 through the 50's
Lincoln Misc
Lincoln Engineering built a bench with optional shorter cabinets in 1948. In the early 40's they produced Wall Batteries and Lube Stations. The Lincoln logo changed after 1957.