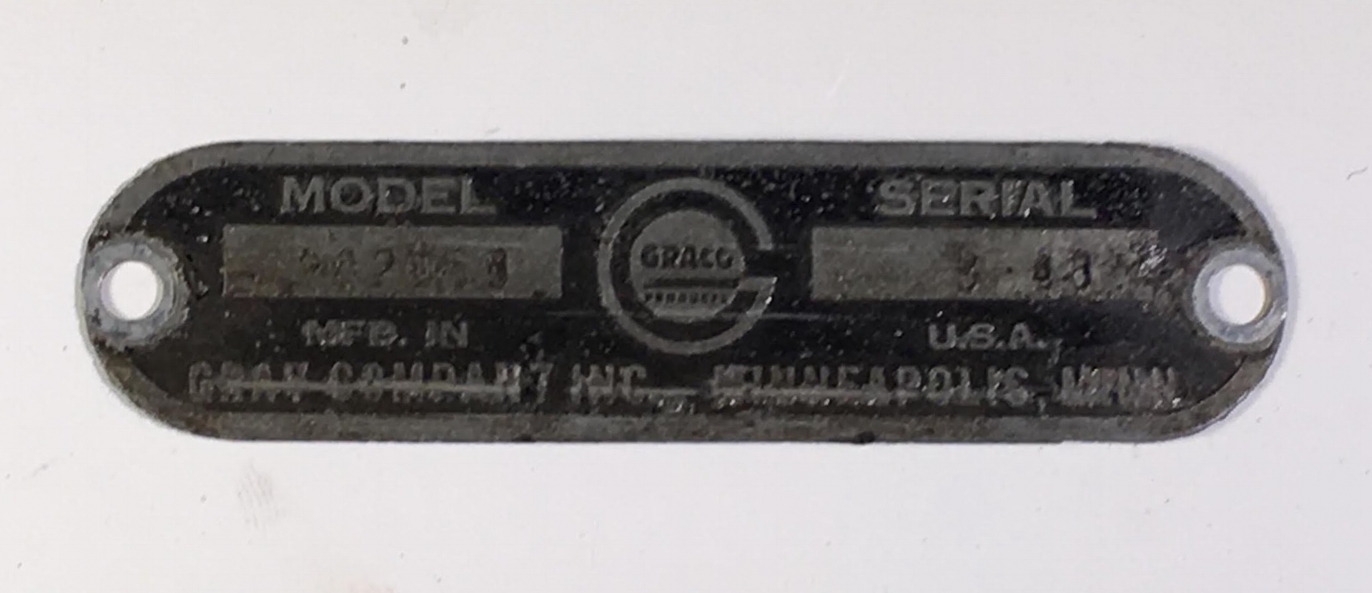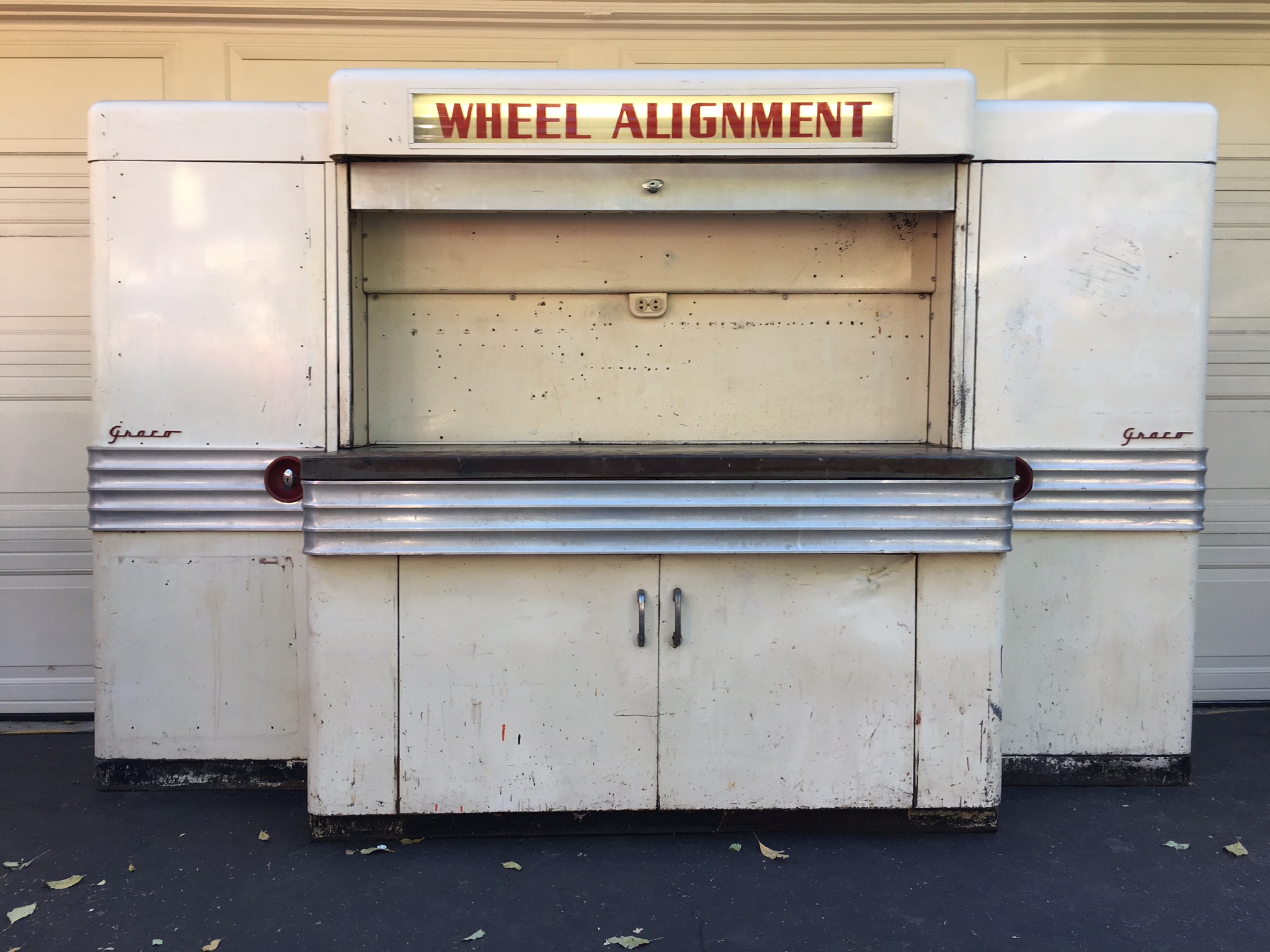 Graco "Gray Co." - Minneapolis, Minnesota
Graco's main and most common merchandiser model
Wide horizontal stainless, top lighted window glass, and a unpainted pull-down door.
Other incarnations of Graco Work Stations
Some Wall Luber units, Oil bars, and Stand-alone workbenches.
Graco 1946 - 1958
Red accents on the emblems and door handles, all units came with a swing-out parts cleaner and power outlet(s). Graco workbench tops are reinforced with large pieces of wood. The ID plate is located on the lower right kick-plate of the center bench.
How to date your Graco Merchandiser
The ID plate is located at on the bottom right of the center bench. The Serial numbers are the year of manufacture. In this case 3 - 48